What is it like today?
At present, our Company has more than a dozen personnel, each of whom is well suited and qualified to perform the tasks delegated to them. We employ a few highly experienced fireplace fitters and three qualified stone sawyers, who are responsible for operating stone saws, for polishing finished products and for fitting stone elements.
The success of our Company lies in the hands of our employees working in our production department, the qualified operators of forklifts for handling long loads, crane operators who deliver elements and raw materials to production sites and storage yards, specialists both in the dry and the wet stone finishing, without whom we would not be able to create such beautiful and intricate stone products. Our managers supervise the production processes with regard to them complying with the health and safety regulations. Nevertheless, their principal aim is timely delivery of ordered goods to our clients as well as the efficient and on-time delivery of stone from our suppliers, who are importers from all over the world (India, Brazil, Italy, China, Spain etc.) We import directly from abroad.
Our Customer Service Personnel, who always provide professional assistance and consultancy to all our Customers, are delegated very important roles.
Fireplaces
Our Company Finner renders comprehensive services of fireplace fitting in our Customers' homes. We provide professional advice based on many years of experience, we guarantee high quality execution of customers' orders as well as individual, made-to-measure approach to all of our clients. W invite you to our Gallery, where you can find both modern and traditional fireplaces. Our offer includes free standing fireplaces, so-called "pot-belly-stoves", electric stoves, gas fireplaces and bio-fireplaces.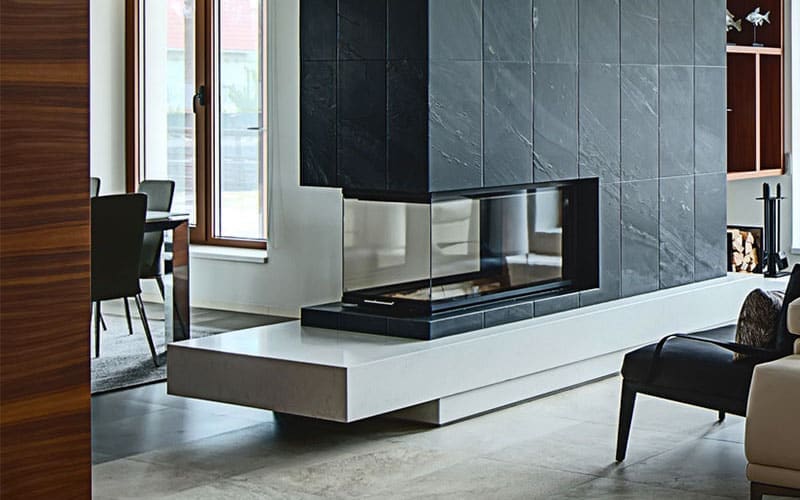 Stonemasonry
Our Company is a specialist in natural stone treatment such as granite, marble, travertine or sandstone. We are a producer of stone countertops, window sills, stairs and stone flooring etc.
We have many years of experience and highly qualified production personnel equipped with the latest high tech machinery, who will undertake even the most complex and complicated project.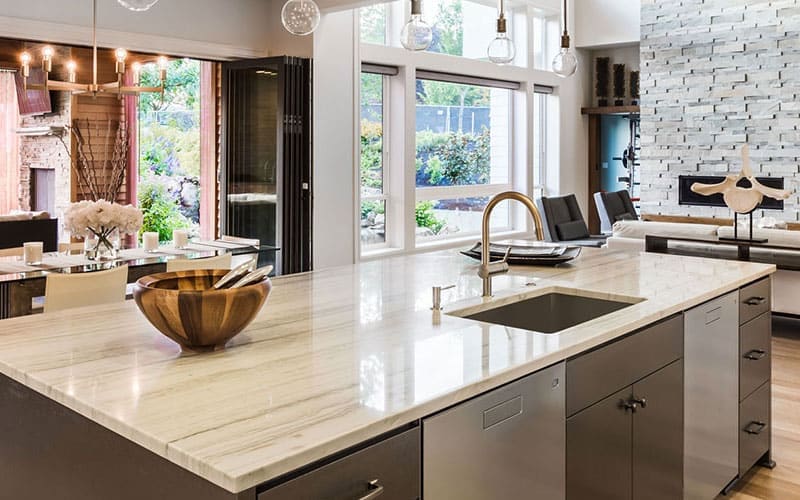 We are equipped with the newest and the
most advanced machines.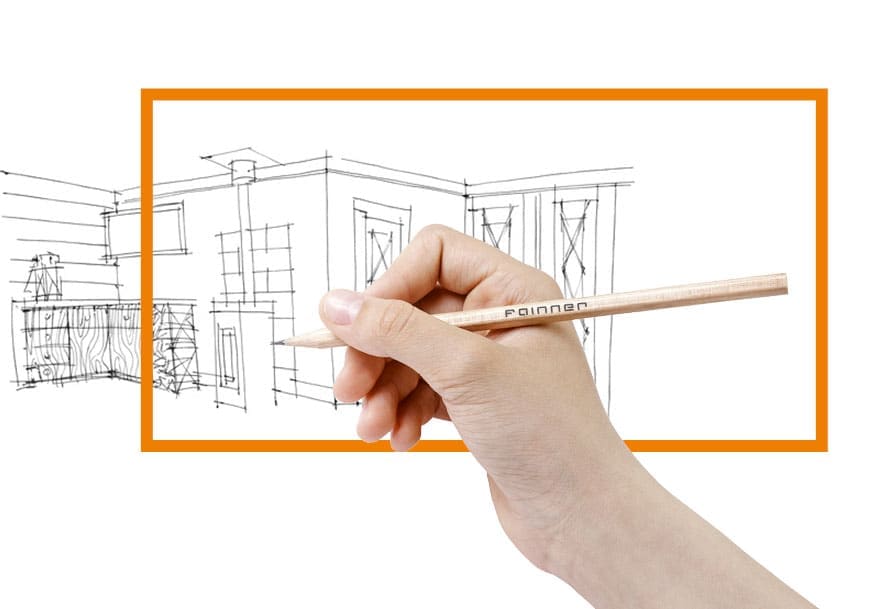 Get a closer look at our Company
You are welcome on our Company's premises, where you can have a closer look at our rich exposition of fireplaces and fireplace inserts and a wide assortment of natural stones. We guarantee a professional and friendly service aimed at our Customers' satisfaction.