Modern fireplace surrounds
A panoramic fireplace is nothing more than a modern fireplace surround, with an exceptional burner open to different sides of a room simultaneously. Panoramic fireplaces give you a new perspective on the interior design and helps you make a real statement in your room.
A panoramic fireplace is a solution, which creates a nice atmosphere in a room since it allows a totally unrestricted view of the fire from all sides of the room. In our offer you will find a wide selection of burners in different dimensions, owing to which you have the opportunity of selecting a fireplace insert, which will satisfy even the most demanding customers.
Is a panoramic fireplace suitable for small spaces?
Panoramic fireplaces look great in big spaces. These decorative fireplaces combine natural flame with the comfort of using them. Warm colour of flame is relaxing and creates a warm atmosphere in our room. In small spaces, panoramic fireplaces may turn out to be too big, in such cases it is advisable to opt for smaller models. We also recommend bio-fireplaces. Panoramic fireplaces with 3-sided inserts are available in a wide range of designs of different capacity and technical parameters.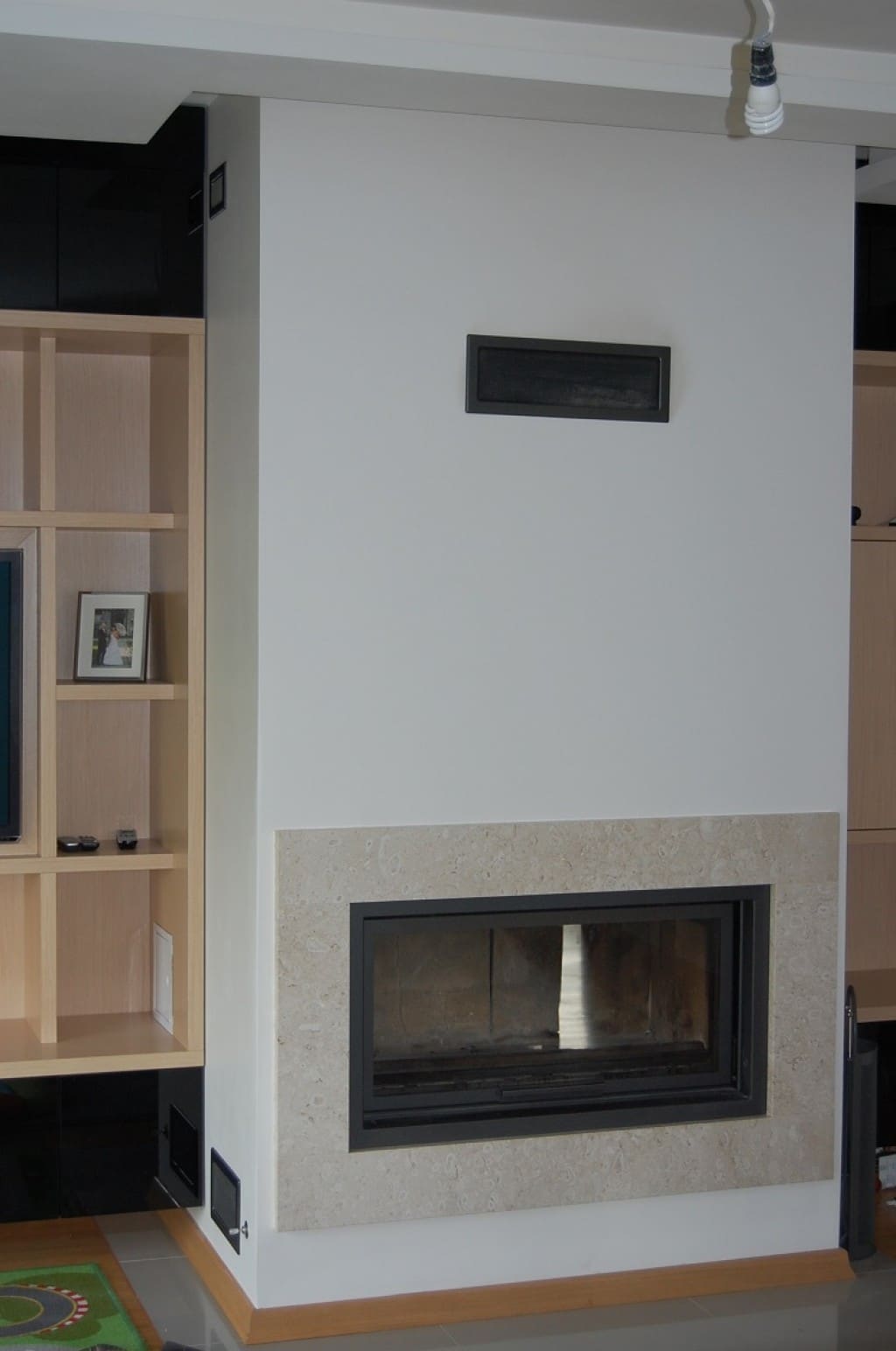 Kitchen worktops made from conglomerate. Recently, quartz conglomerate has revolutionised the stone industry. Its simplicity and its unusual durability makes this material a perfect alternative to granite and marble. This material, originating from Italy, is suitable for kitchen countertops. If you want to have a kitchen like this, visit us.